We will provide updates to the COVID-19 situation as they unfold. If you have any updates please notify
Carolina Walker
.
Click here to keep abreast of the latest news from the Maryland Recovery Taskforce, with members of each TBU represented. MTBMA is proud to be a part of this critical industry team moving Maryland forward.
Friday, May 1st, 11:00 AM to Noon
 "The March Forward: How VDOT is marching forward after COVID-19 through the new normal"- Meet with the Road Gang and VDOT Chief Deputy Commissioner to discuss the state of the industry under COVID-19.
May 7th, 4:00 PM
Join fellow industry colleagues in MTBMA's virtual happy hour co-hosted by Development Facilitators, Inc! Space is limited. Come casual, relaxed and ready to chat with new and old friends - let's see your current beverage of choice!
Featured Guest: Anirban Basu
COVID-19 has rocked what had appeared to be a nearly invincible economy; one associated with substantial job growth, multi-decade lows in unemployment, sturdy compensation increases, robust retail sales, low inflation, and strong financial market performance. Underneath that strong performance, however, was a set of fragilities that have been exposed by the pandemic. This webinar for NSSGA members will address the current economic circumstances; how difficult things are likely to become over the foreseeable future; and the recovery to come thereafter.
Featured Guests: Kyle Gilster, Avi Meyerstein
Small businesses (generally, 500 or fewer employees) are already submitting applications for their piece of $349 billion in potentially forgivable loans under the CARES Act Paycheck Protection Program (PPP). Others will benefit from an additional $27 billion in SBA grants and subsidies. What does your company need to know to participate?
Featured Guests: Katie Giannasi, James W. Mathis, Wendy M. Proctor
Government and business response to the COVID-19 pandemic has created many questions about ongoing commercial contracts. Our Rapid Response team has a special background and experience in answering contract questions in real time, assessing clients' rights, and guiding business decisions in a practical and cost-effective manner. Join us for a little April Fool's day fun as we discuss if and how companies can suspend performance as well as whether a contract can be enforced against a vendor or supplier for not performing.
Featured Guest: Adele Abrams
 This free webinar will provide the latest information on protecting yourself and your employees, avoiding legal  liability for transmission, and which HR actions you can legally take when addressing workers will illness or exposure to COVID19. The session will include the latest information from OSHA, MSHA and the EEOC, as well as Maryland-specific guidance.
Featured Guest: Scott Livingston
This free webinar will provide guidance to protect your company from the cost and schedule impacts resulting from disruptions due to COVID-19. Mr. Livingston will discuss dealing with increases in the cost of, and time for, performing contracts resulting from COVID-19.
State Highway Contractor/Consultant Update
The latest: please see the attached and below excerpt from MDOT SHA Acting Administrator Tim Smith
"State and federal guidelines deem transportation an essential and critical function.  As it relates to MDOT SHA, that includes state and consultant personnel who are supporting or delivering transportation functions.  This includes, but is not limited to, construction, maintenance, dispatch, vehicle recovery, inspections, planning and design. We will continue to perform these critical functions while protecting the health and well-being of our MDOT SHA team."
DDOT (District Department of Transportation)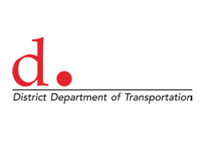 The United States Department of Labor (DOL) is extending its online dialogue on the Families First Coronavirus Response Act (FFCRA).  Many of you sent me questions, which I forwarded on to DOL this past weekend.
You now have through April 10 to raise any additional issues you feel DOL should address.  You may send them to me for submission or submit them directly to DOL here: https://ffcra.ideascale.com/ (please note you have to sign up for an account on the site – I already have one, so if it is easier for you to send your suggestion to me, please do so).
I'm sure many of you were on MSHA's (limited) Quarterly Stakeholder call yesterday afternoon, which has been rescheduled to a later date yet to be determined.* Although they were unable to answer any questions, I had a good follow up call with Tim Watkins who heads the MSHA Enforcement division, and got further guidance to share in lieu of having many questions answered on the stakeholder call. Although this will not be posted on the agency website, Tim has provided the following written guidance (in the forwarded email below) regarding exemptions to due dates of certifications and training.
Please note that both "certifications" and "training" are intentionally broad. This is to try and capture many situations, rather than listing various scenarios and unintentionally having some not on the list. The intention is to allow flexibility when it comes to due dates of any certifications/requirements/training methods. However, workers are still required to have necessary certifications/trainings – this will not give an exemption, just an extension of renewals.
Please reach out to your District Manager with any questions, concerns, or changes you are planning. Additionally, if you have any difficulties, issues, or questions please let me know.
*For those who were not on the call, someone put the call on hold after roughly 20 minutes, which resulted in nearly 1,000 callers hearing hold music and ultimately MSHA ended the call prematurely. They have stated it will be rescheduled but they do not have a date yet.